Shaundra Brown, The Pink and Green Health Coach
Empowering others on their individual journeys to experience their best health!
Shaundra is a passionate holistic health coach who is dedicated to creating space for individuals seeking to nurture their health through mind, body, and spirit. Her holistic approach to health and wellness is based on the truth that each of us has bio-individuality. Her belief that we each have the unique means to heal ourselves through self-love, commitment, and a deep exploration of the ways our lives are interconnected are at the foundation of her coaching. Shaundra's personal understanding that how life happens impacts our health, inspires her dedication to empower her partners to get in touch with their distinct needs. Shaundra is committed to walking alongside her partners on their health journeys as she is also on the path to living her best life and optimal health. 
To learn more about Shaundra's journey, visit PinkandGreenHealthCoach.com.
Shaundra earned a Bachelor of Arts degree in Black Studies at the University of California, Santa Barbara
A Master of Science degree in Counselor Education with an emphasis in Student Development at Mississippi State University 
And is certified as a Holistic Health Coach through the Institute for Integrative Nutrition, New York and worldwide
Media.
Facebook.com/thepinkandgreenhealthcoach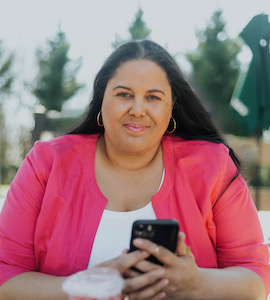 Featured Courses
Being healthy doesn't have to be that hard right?
Check out Shaundra's current coaching offerings to guide you to your BEST health!